Meet Our Therapists
Please meet our State of Illinois Licensed therapists.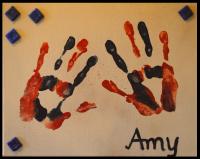 Amy D. Brown
Amy D. Brown graduated with her massage certification from Parkland College in August 2008. She is a full-time Licensed Massage Therapist and Nationally Certified in Therapeutic Massage. She also has a B.A. in Music from Butler University. She specializes in Swedish/Relaxation massage, TMJ Practice and Sports. She is also acquainted with lymphatic drainage massage and prenatal massage. A former athlete in gymnastics, cross country and golf, she is familiar with the muscles that are involved in all of these sports, and enjoys working with fellow athletes.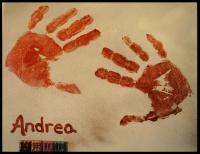 Andrea M. Phillips
Andrea M. Phillips graduated with her massage education in April of 2002 from the Midwest College of Cosmetology in Normal. She specializes in Swedish/Relaxation Massage, as well as Deep Tissue therapy. She is also a member of the Hands-On Trade Association. In addition to relaxing sore muscles, Andrea truly believes massage is a way to release the stresses of everyday life. Recently adding more hours to her schedule, she looks forward to sharing her time helping clients feel the same way!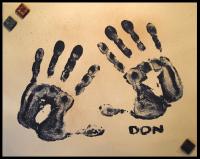 Don Thorpe
Don Thorpe studied St. John's Neuromuscular Therapy through a 4-year apprenticeship under Tracy Jones. He specializes in Neuromuscular Therapy but also provides Swedish, Deep Tissue, Myofascial Release, Trigger Point Therapy and Kinesio Taping. He is a member of the International Massage Association and a certified personal trainer. Don has continued his education in neuromuscular therapy receiving recognition as a certified Precision Neuromuscular Therapist. If you haven't already and want to read more about Don go to About Us.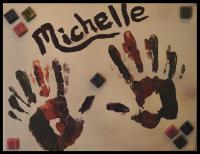 Michelle Sanders
Michelle Sanders graduated from ICC in 2010. While there, she was exposed to many styles and is well acquainted with Swedish, Prenatal, Hot Stone, Sports and Deep Tissue Massage. Michelle's hobbies vary from playing cello to computer games, and Medieval Combat re-enactment in the SCA. These hobbies allow her a unique perspective from the gamers sore shoulders and neck to the low back, knee strain, and tight IT bands of a weekend warrior. Tailoring together the basic styles to give a client the best release of Deep Tissue work while still allowing for a peaceful positive experience is what she likes best.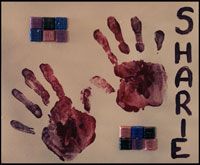 Sharie Sipowicz
Sharie Sipowicz graduated from the Indiana College of Sports and Medical Massage in Caramel, Indiana in 2012. She is a Licensed Massage Therapist. She offers many techniques and therapies including integrated Swedish, Deep Tissue, and Trigger Point Therapy massages. She can also perform Reflexology, and Prenatal massage. When not in the office, she is doing chair massage at local events. Sharie grew up in the central Illinois area but moved away to the racing capital of the world, Indianapolis. She lived there for 15 years and enjoys going to races whenever possible. She recently moved back to Illinois to be closer to her family.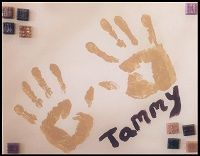 Tammy Gadberry
Tammy Gadberry graduated with her massage certification from Lincoln College Normal Il in June 2011. She obtained her Illinois state license for massage therapy and received her board certification October 2011. Tammy specializes in swedish/relaxtion and deep tissue work and combines them to get the best outcome for the client. She feels that massage is an art form that needs to be tailored to fit each clients needs. Tammy has lived in Pontiac Il her whole life and loves boating, water skiing and snowmobiling. She is looking forward to putting her massage skills to work for you.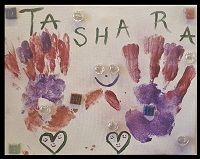 Tashara Corgwell
Tashara graduated La James College in Mason City Iowa 2013 with her Massage Therapy diploma. She came here looking for a hometown with a more peaceful environment and more opportunity. After losing a close friend in 2010 to an unknown blood clot, Tashara sought out massage therapy as a way to connect and be aware of the human body. She seeks to help others become aware of their bodies and help them to take care of themselves. She loves volleyball, pool, and listening to great music. She looks forward to helping you treat yourself and not cheat yourself. Now come visit.